Trentino guest card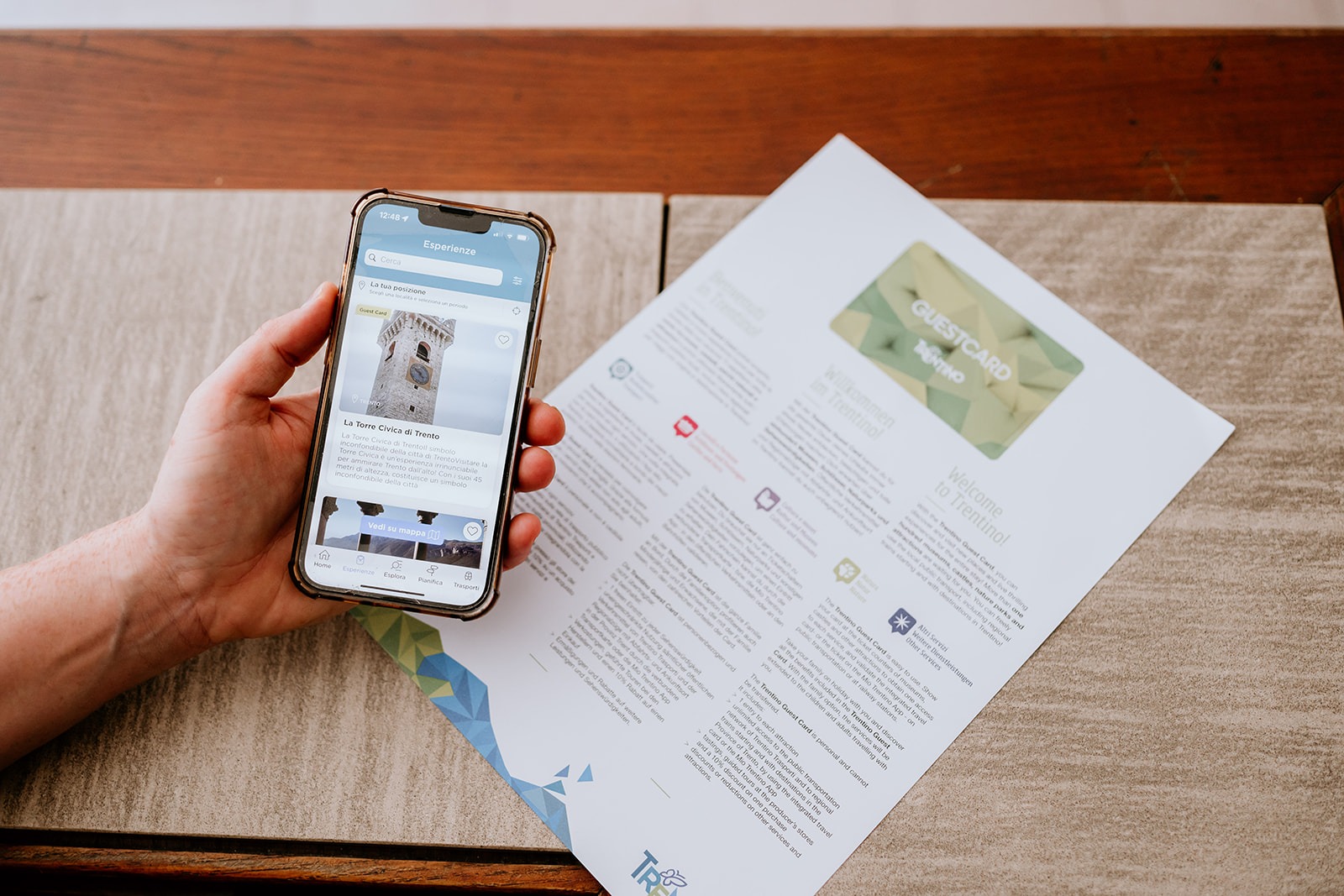 Museums, attractions, castles and transport.
Trentino Guest Card is much more than just a simple tourist pass, it is the easiest and most convenient way to enjoy everything that Trentino has to offer! It gives you free entry to all the main museums, castles and natural parks. It also allows you to circulate freely on public transport, avoiding traffic and parking problems and offers a range of discounts and access to exclusive services such as guided tours, priority entry and tasting events.

Ask for the Trento Card at the booking, we'll send it to you by email before the arrival.